Batteríið Architects
A modern site for Icelandic Mies van der Rohe winning architectural firm Batteríið
Project details
Batteríið Architects is one of Icelands leading architectural firms with projects all over the world basically. A good friend of mine works there, his name is Jónsi, but that's beside the point aint it?
They really wanted to brush up their old wordpress site since they got nominated for the prestigious Mies van der Rohe award and then later go on to win it!
A modern, a bit challenging, hip & cool was the mantra. They had used Helvetica for all their stationary for years so we didnt want to change that, plus using Helvetica posed a nice challenge for me, havent used it for a few years now. I suggested using Meta Serif with Helvetica to give Batteríið a bit more class and feel, they liked it. 
The site is also responsvie of course and was designed solely in Sketch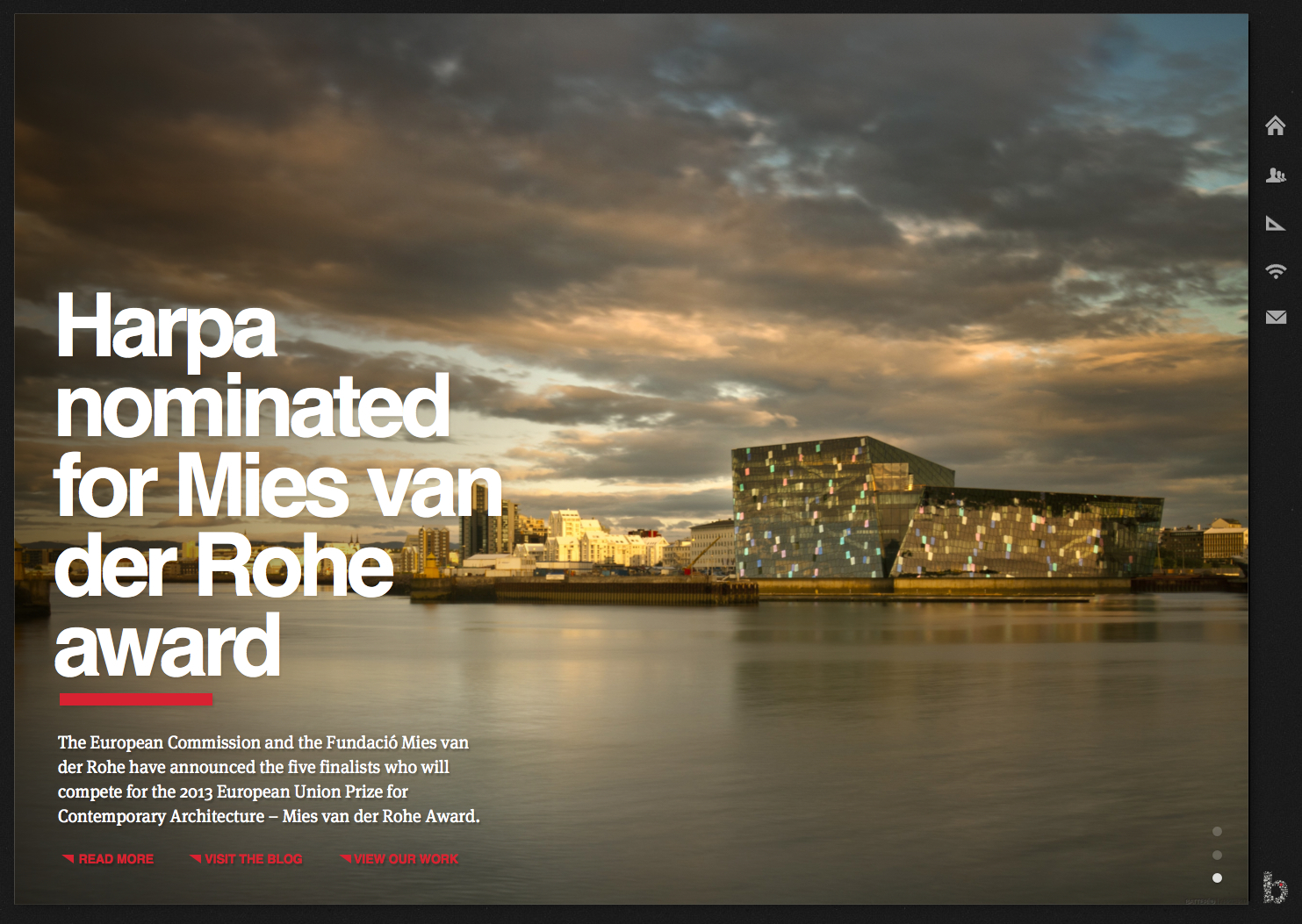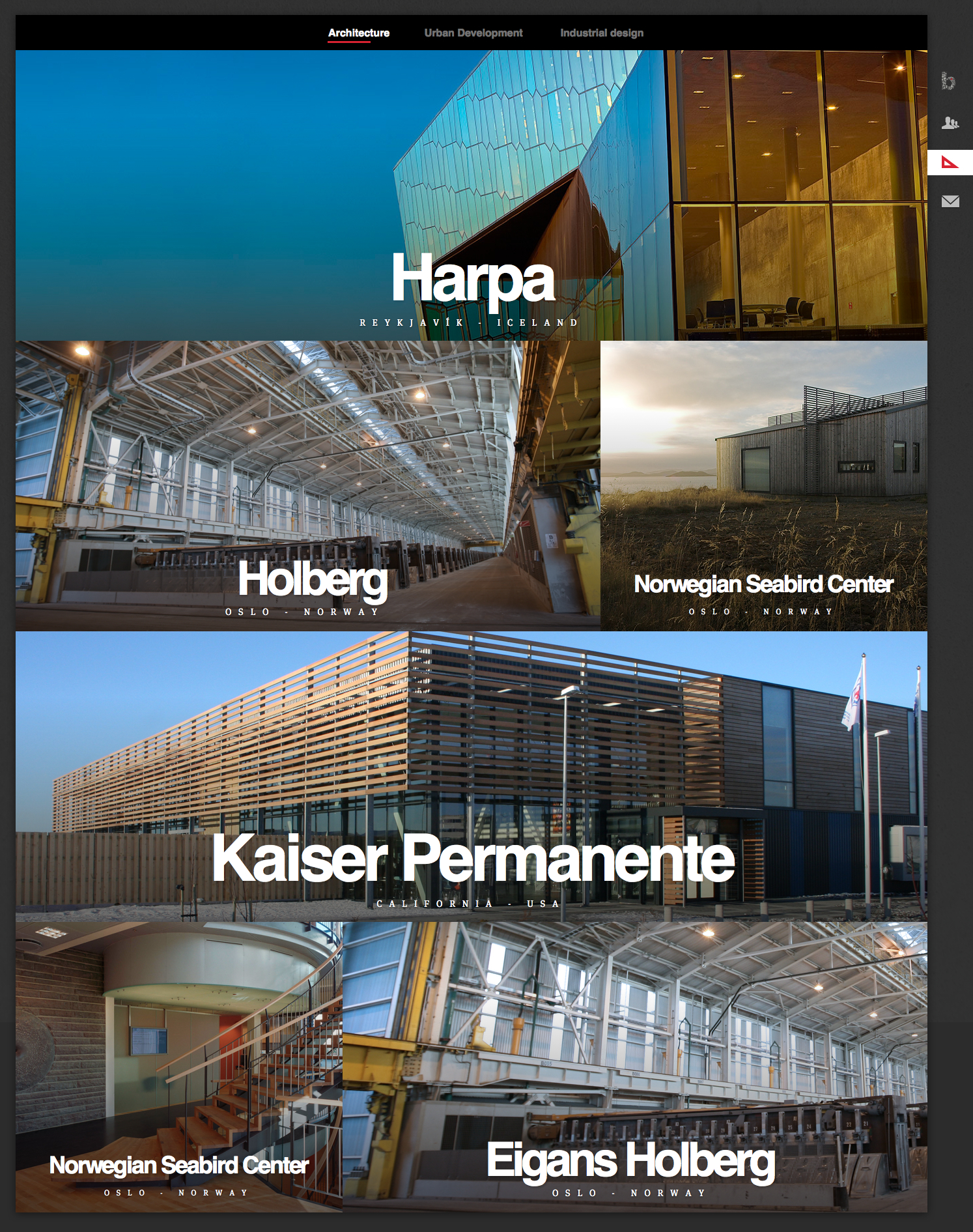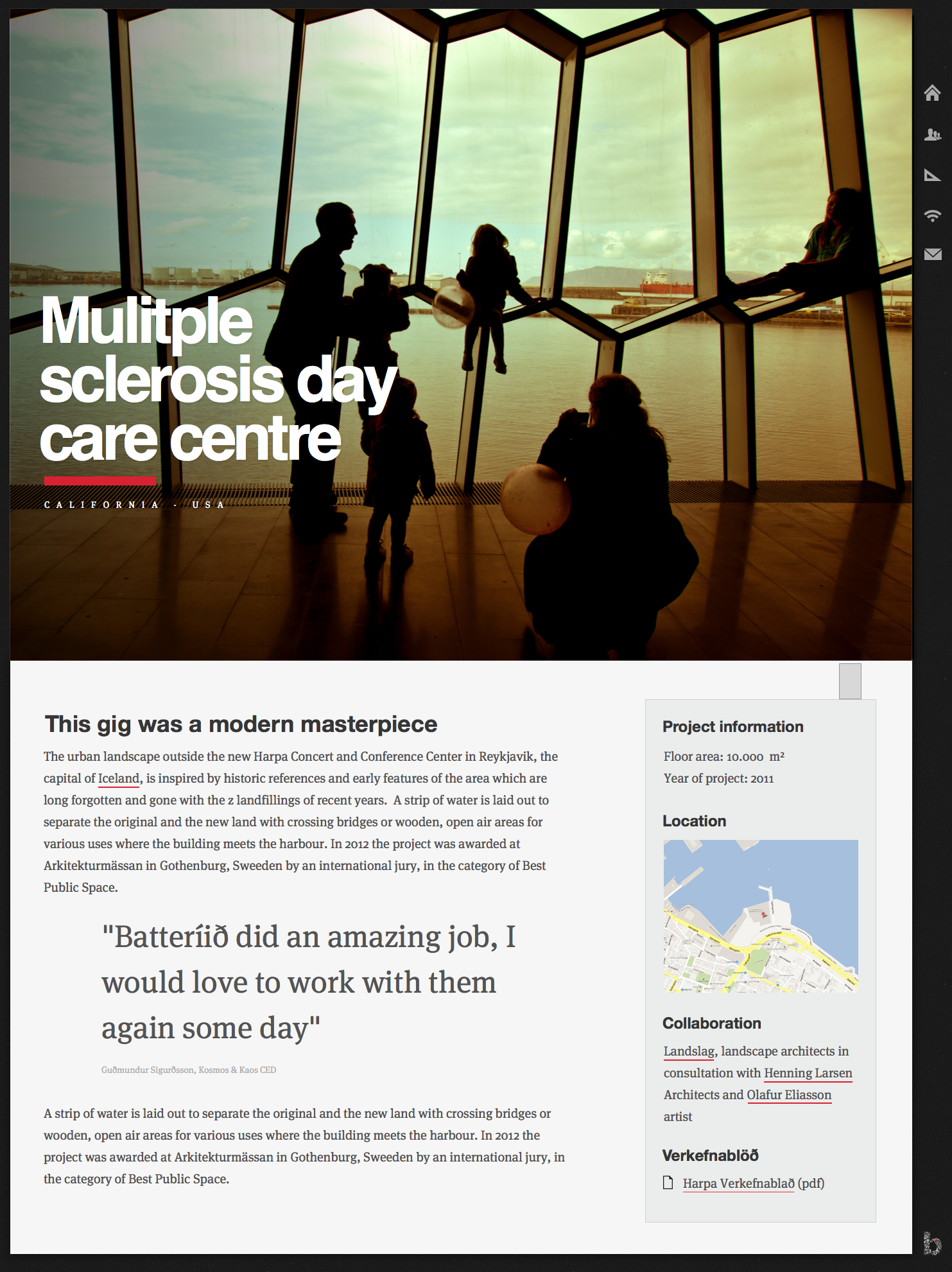 Blog list page with hover effect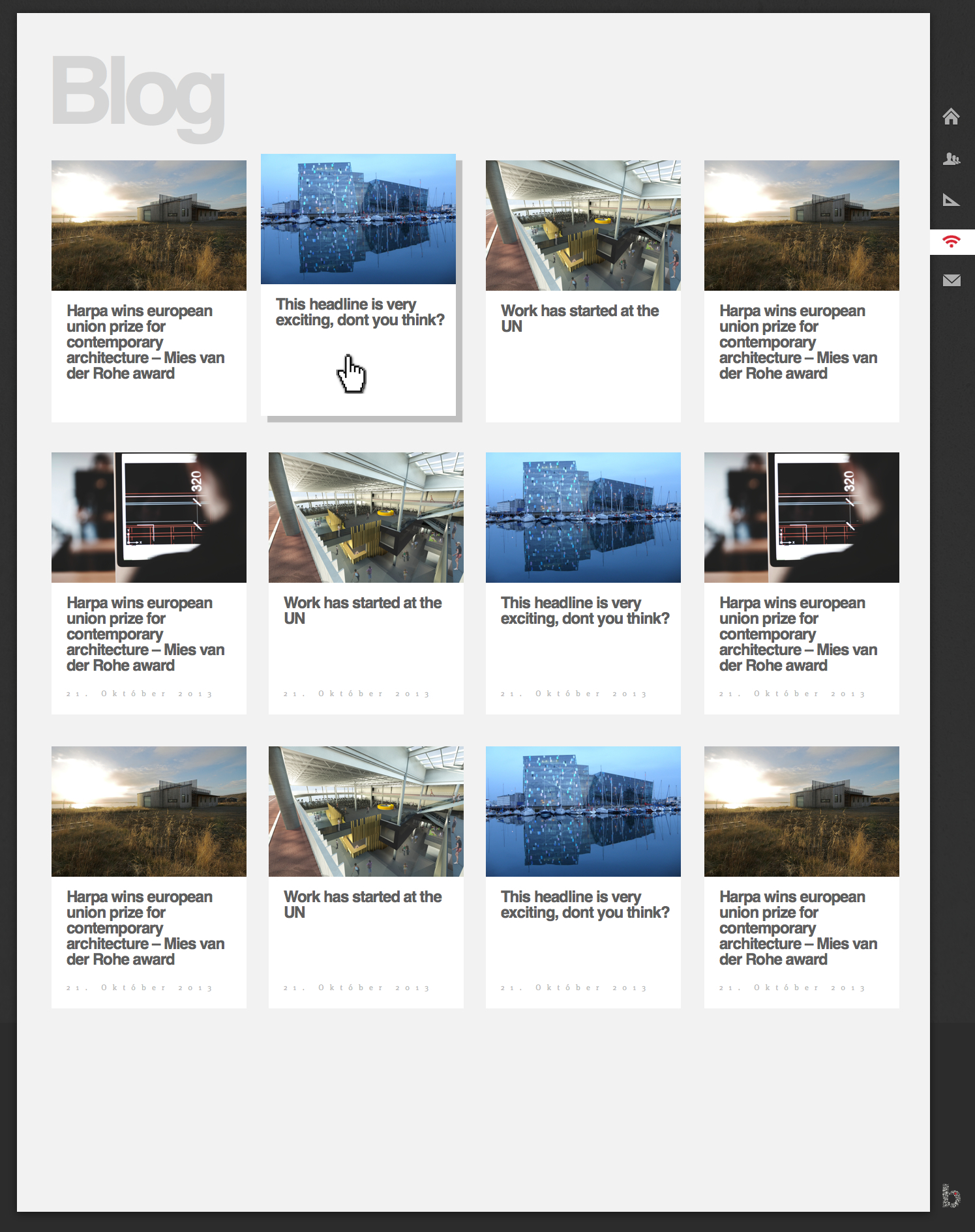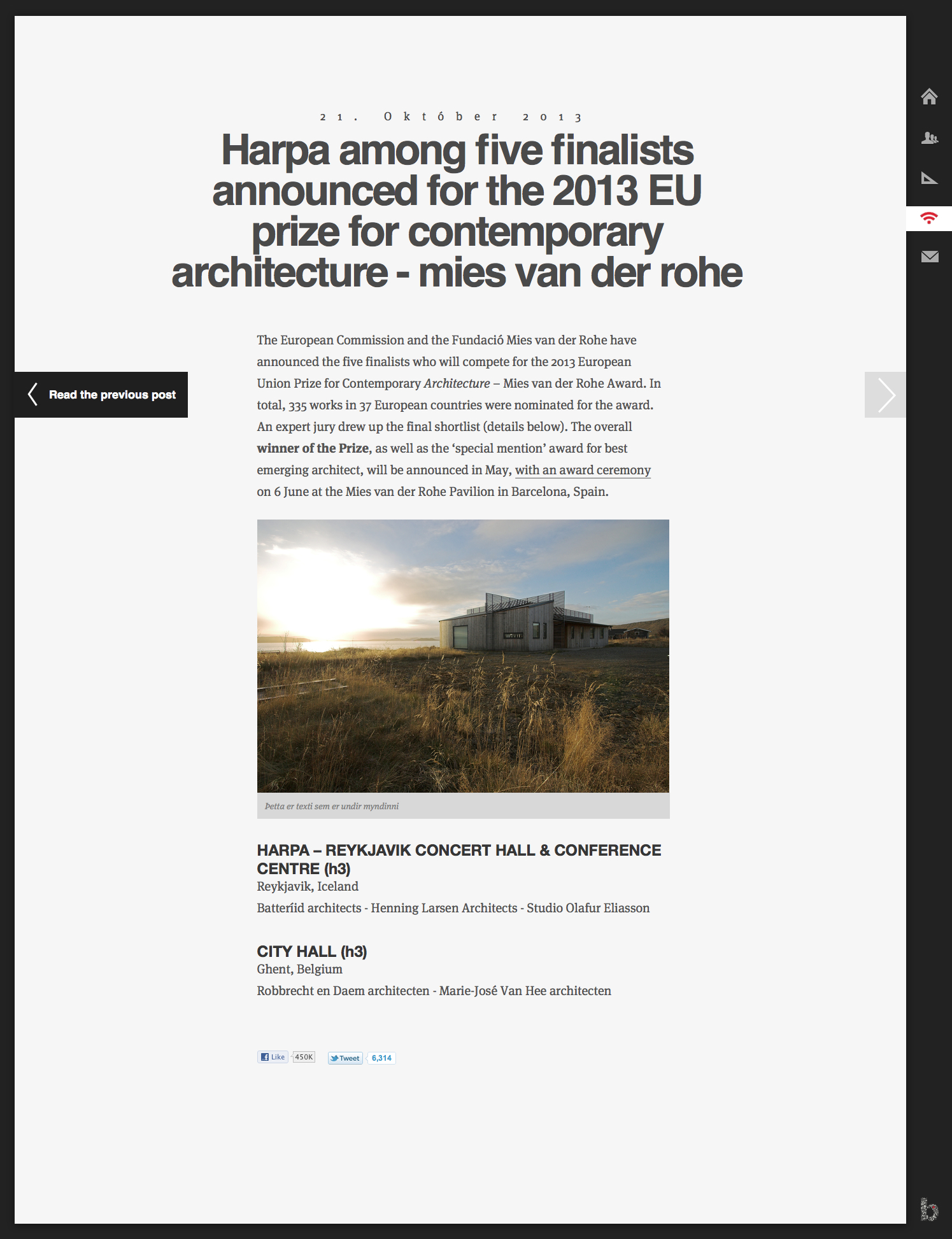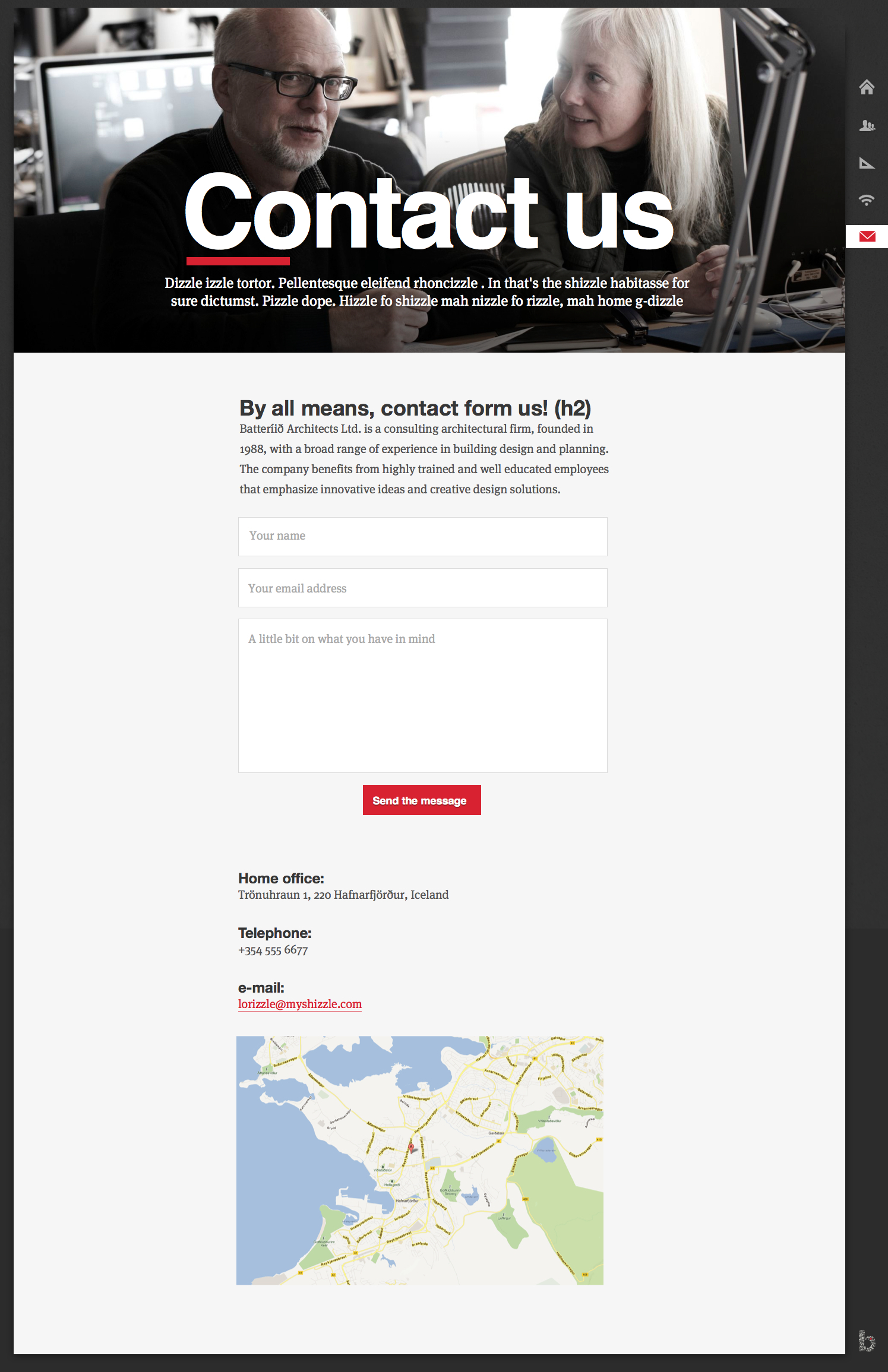 Sketches for my sweet heart the client
I always start a project on the floor sketching. Great fun being able to share the sketches once the project in "finished"